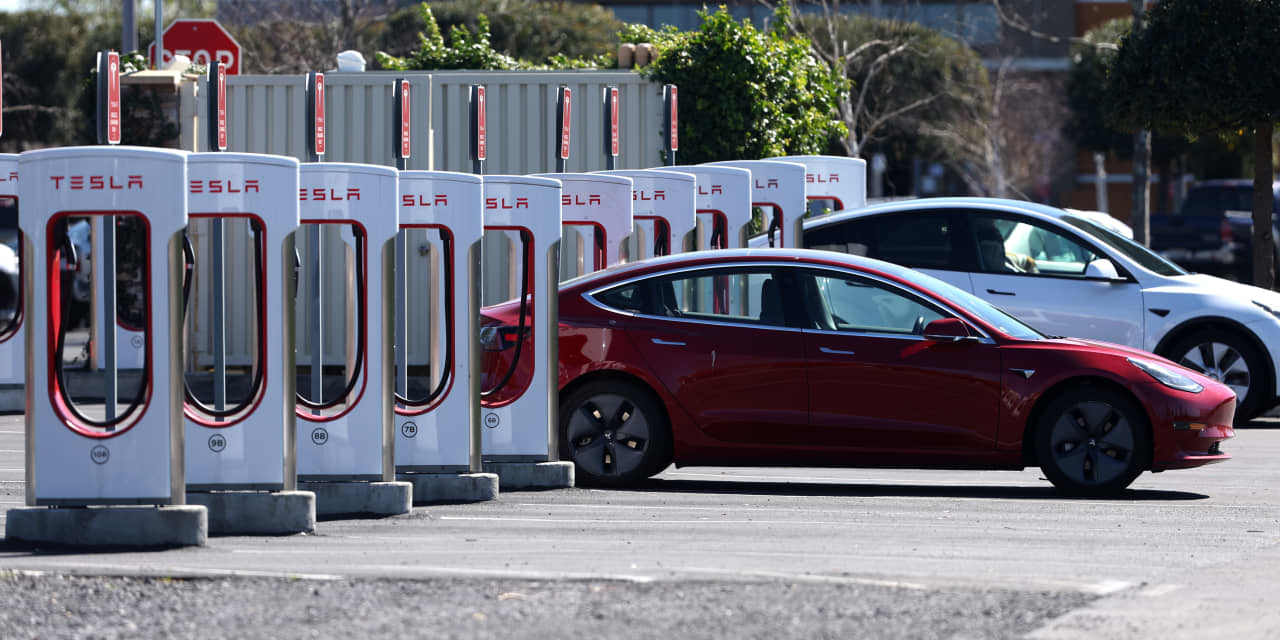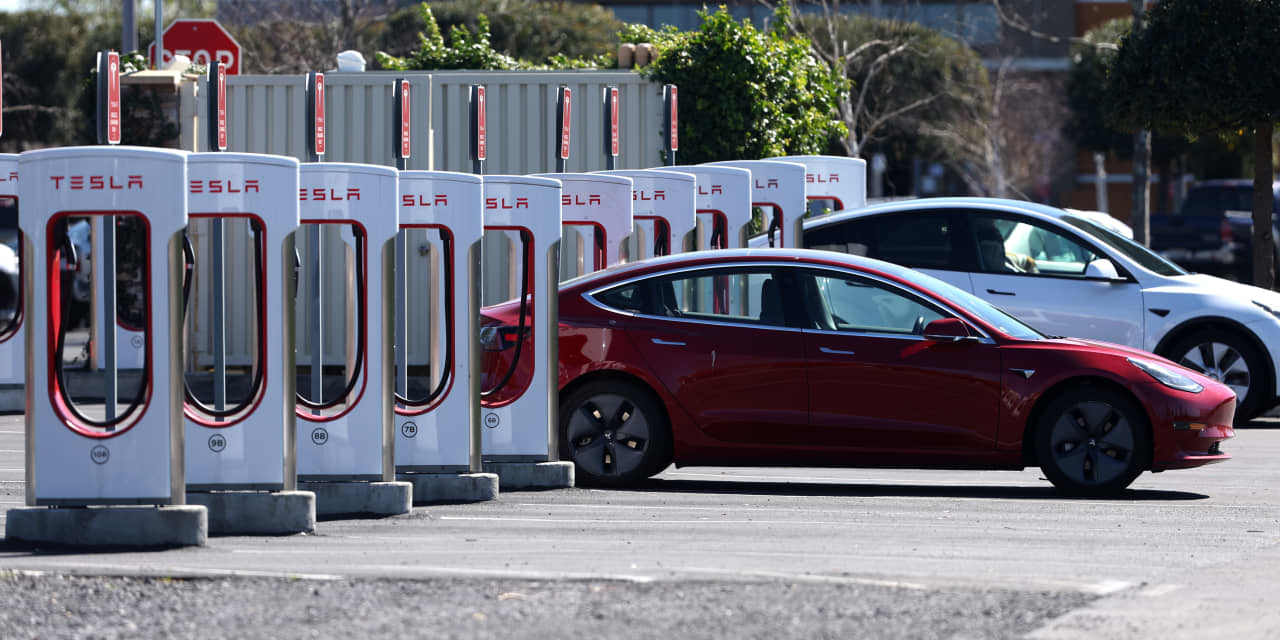 Ford Motor Co. F, +0.44% said late Thursday that its electric-vehicle owners soon will have access to the more than 12,000 Tesla Inc. TSLA, +0.86% Superchargers in the U.S. and Canada, as the two automakers have reached an agreement scheduled to start next year.
Ford Chief Executive Jim Farley and Tesla CEO Elon Musk held a Twitter Spaces livestream to reveal the agreement.
"We don't want the Tesla Supercharger network to be like a walled garden," Musk said in the livestream.
"This is great news for our customers who will have unprecedented access to the largest network of fast-chargers in the U.S. and Canada," Farley added in a separate statement. "Widespread access to fast-charging is absolutely vital to our growth as an EV brand."
Tesla will develop an adapter for the Ford EVs, including the Mustang Mach-E and F-150 Lightning, but in 2025 Ford will start equipping EVs with the same charge port as Tesla's and newer vehicles won't need the adapter.
Musk said he wasn't sure about the price of the adapter but that it would be in the hundreds of dollars range, unlikely to cost above $1,000.
Ford's Blue Oval charging network is already North America's largest, with more than 84,000 chargers, including more than 10,000 fast-chargers.
Earlier this year, Tesla said it would open up much of its Supercharger network to other automakers by the end of 2024 as part of a Biden administration plan to provide at least 500,000 chargers across the country by 2030.
Ford shares rose about 1% in after-hours trading following the announcement. Tesla stock was little changed in extended trading.
Editor Mike Murphy contributed to this report.
Read this on market watch