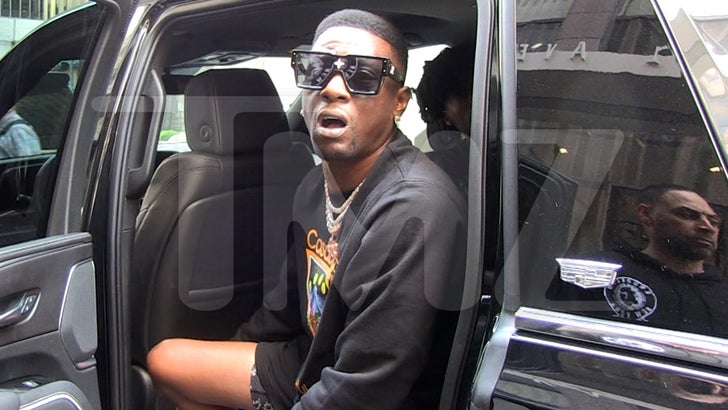 Boosie Badazz is sticking to his G-code when it comes to wishing Gunna the worst ... even with a hypothetical Bezos-sized payday on the line.

TMZ Hip Hop got the Louisiana-bred rap legend Thursday in NYC, where he couldn't resist the opportunity to lump Gunna in with the city's infamous rat infestation.

Boosie makes it clear he believes Gunna snitched on Young Thug when he took a plea deal in the YSL RICO case. The embattled YSL rapper is currently back in the studio ... likely laying down some rebuttals for all his haters.
Gunna addresses people who are upset that he got out of jail in a new snippet. ????????

"He Forgave Me For My Sins Now They Mad I Got Out" ????????????

May 31, 2023 @whatsonrap
We asked Boosie if he would swallow his street pride to record with Gunna ... IF someone offered him a billion dollars, but he immediately shut down because -- as he put it -- the convo was about a "rat."

One topic he was happy to address is cars -- Boosie weighed in with some advice for Cardi B, whose current rich people problem is possessing too many luxury automobiles she doesn't even drive.

Boosie flat-out tells us filling up your garage with cars is a waste of money, and says he sold off "damn near" all of his whips.

Always a good idea to save your cheddar ... especially when you're rejecting billions, on principle.
Read this on TMZ