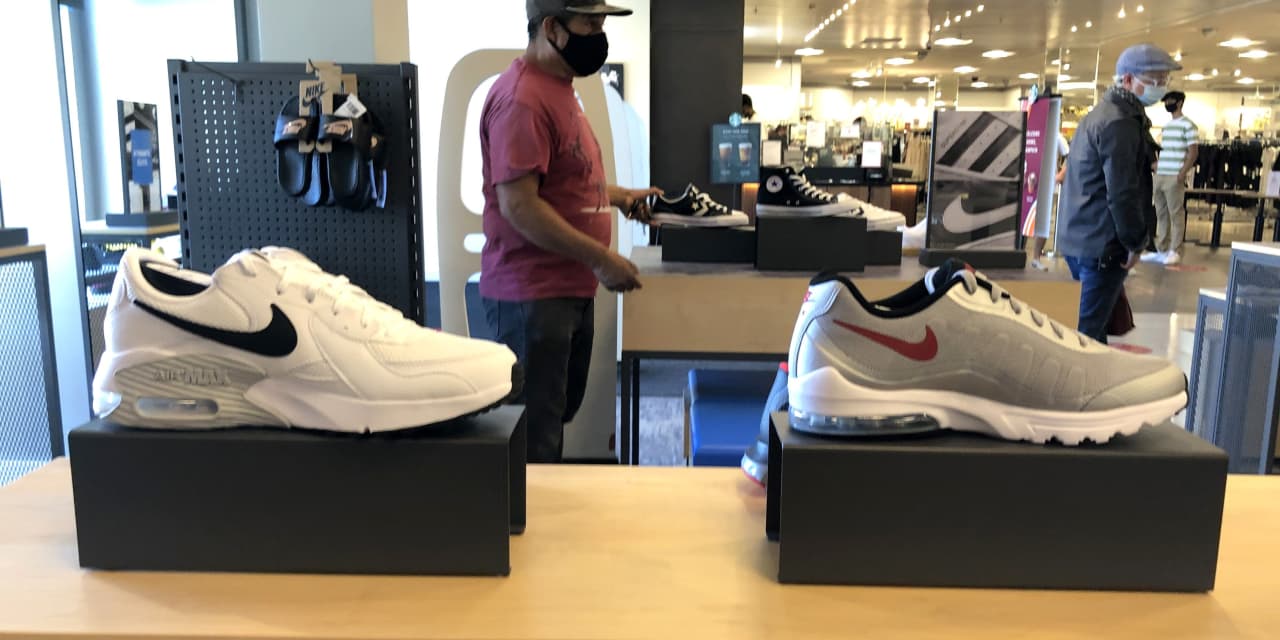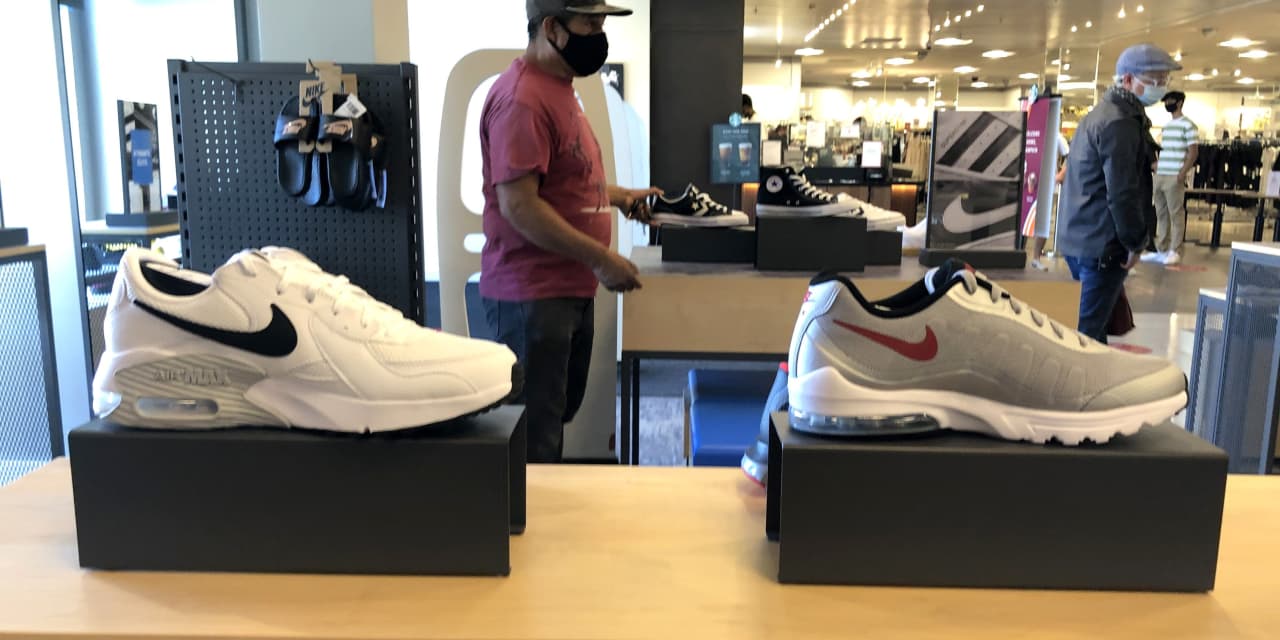 Macy's Inc. is bringing Nike products back to certain stores and e-commerce operations in the fall and will further scale the offering to additional locations in spring of 2024, Chief Executive Jeff Gennette told analysts on Thursday.
"This mutually beneficial relationship reflects our strategy to provide customers with an enhanced and elevated offering," he said on Macy's fiscal first-quarter earnings call, according to a FactSet transcript.
The range will include apparel, plus-size women's clothing, big and tell men's clothing, kids, bags and equipment, which will all be available online and in key locations across the U.S., he said.
The company M, +1.18% will continue to sell Nike NKE, -1.55% footwear at its Finish Line-licensed locations.
"Value does not mean the lowest price. It means offering the right brands, fashion content, and elevated omnichannel shopping experiences," he said.
For more: Macy's sales fall short and company lowers full-year guidance to reflect challenged consumer
Macy's had moved away from Nike for the last year and a half, apart from footwear in licensed businesses, and has realized that many customers were disappointed, said Gennette.
"So this is very important and uniform for many of our customers. It gives heft to the balance of our active assortments," he said.
The move may also prove a boon for Nike, given Macy's 40 million plus customers, he added.
Nike's stock has been under pressure this year and hit a fresh 2023 low in May, after a rare analyst's call to sell, with Williams Trading's Sam Poser saying the athletic apparel giant's footwear has run "stale."
Poser cut his rating on the stock to sell, after being at hold for the past two years. That made Poser only the third of the 35 analysts surveyed by FactSet to be bearish on Nike.
The analyst also slashed his price target by 21%, to $95 from $120, which makes him the top bear on Wall Street, based on available FactSet data.
Nike's U.S. business has become "far more difficult" than expected when the company reported fiscal third-quarter results in March, while the turnaround in China has been "choppy," Poser said. And with inventories that are above optimum levels, which will likely keep margins under pressure as U.S. consumers may be becoming trained to look for promotions.
Nike stock has fallen 11% in the year to date, while the S&P 500 SPX, +0.99% has gained 9%.
Read this on market watch