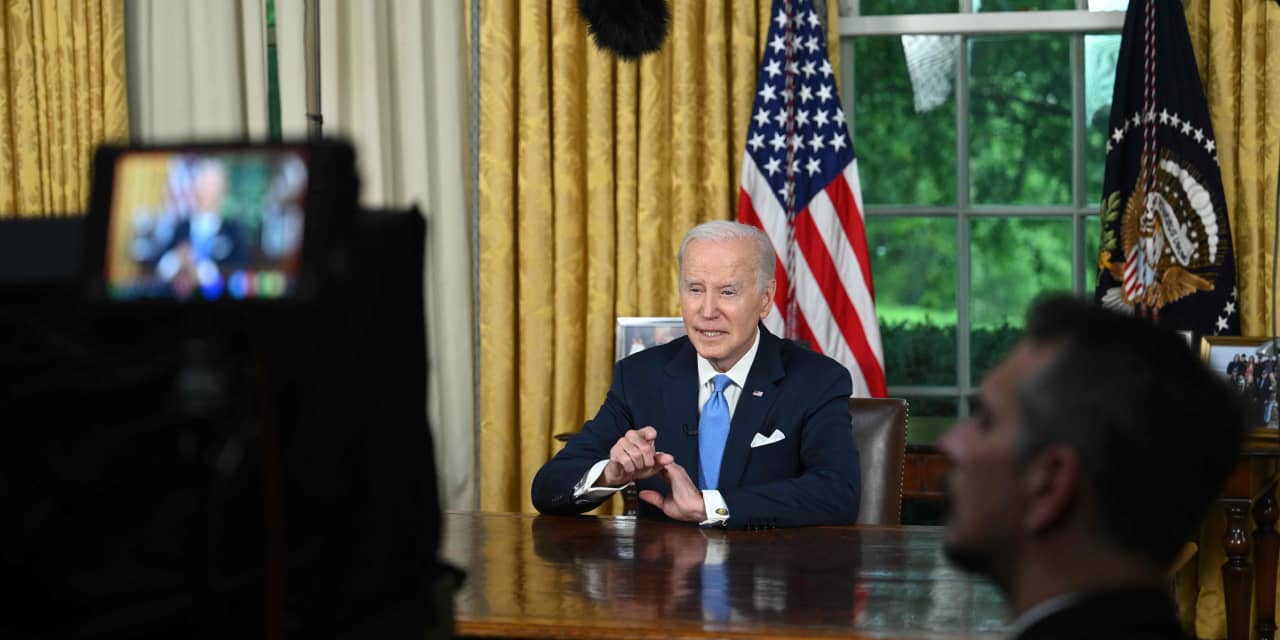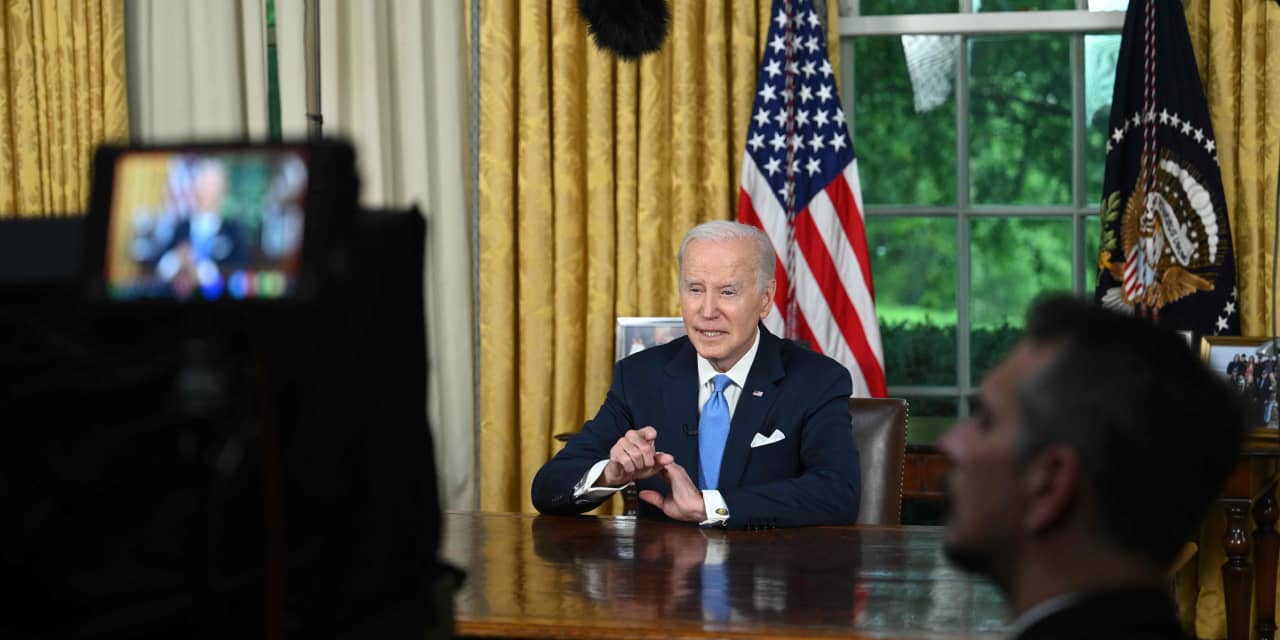 President Joe Biden on Friday hailed passage of a bipartisan deal to raise the U.S. debt limit and avoid a government default, addressing the nation from the Oval Office.
"No one got everything they wanted, but the American people got what they needed," the president said. "We averted an economic crisis and economic collapse."
Biden spoke a day after the Senate, in a late-night session, passed the bill to lift the $31.4 trillion debt ceiling and impose some spending limits. The House of Representatives cleared the measure on Wednesday night. Biden said he would sign the bill on Saturday.
See: Senate passes debt-ceiling bill in 63-36 vote, sending it to Biden to get signed into law
Lawmakers had rushed to approve the bill before a Monday deadline. Treasury Secretary Janet Yellen said the U.S. could be unable to pay all its bills on time if Congress had not increased the borrowing limit by Monday.
Dubbed the Fiscal Responsibility Act, the bill suspends the debt ceiling through Jan. 1, 2025; speeds up large-scale energy and infrastructure projects; and raises the age for which certain low-income adults must work to receive food aid. It would reduce government deficits by about $1.5 trillion over a decade, according to the Congressional Budget Office.
As Biden begins to ramp up his re-election campaign, he sought to frame the deal as protecting Democratic priorities like Medicaid and Social Security while compromising with Republicans. He commended House Speaker Kevin McCarthy, a California Republican, and his negotiators for their roles in the talks that led to the deal.
"They acted responsibly, and put the good the country ahead of politics," Biden said.
Opinion: America's latest pullback from the debt-ceiling cliff won't be its last
Even with the debt-ceiling deal passed, Fitch Ratings on Friday said the agreement doesn't guarantee the U.S. government will keep its AAA credit rating. Fitch, in a statement, said the U.S. remained on rating watch negative "as we consider the full implications of the most recent brinkmanship episode and the outlook for medium-term fiscal and debt trajectories."
In August 2011, lawmakers approved a hike for the debt limit just hours before a potential government default, and the U.S. then lost its triple-A credit rating from S&P, sparking a stock-market SPX, +1.45% plunge during that month.
U.S. stocks surged on Friday, with the Dow Jones Industrial Average DJIA, +2.12% closing up 701 points, after the May jobs report showed the labor market is in strong shape despite the Federal Reserve's aggressive tightening of monetary policy in the past year.
Market Extra: 'Potent liquidity squeeze' threatens stock market once debt-ceiling deal is done
Victor Reklaitis and William Watts contributed to this article.
Read this on market watch