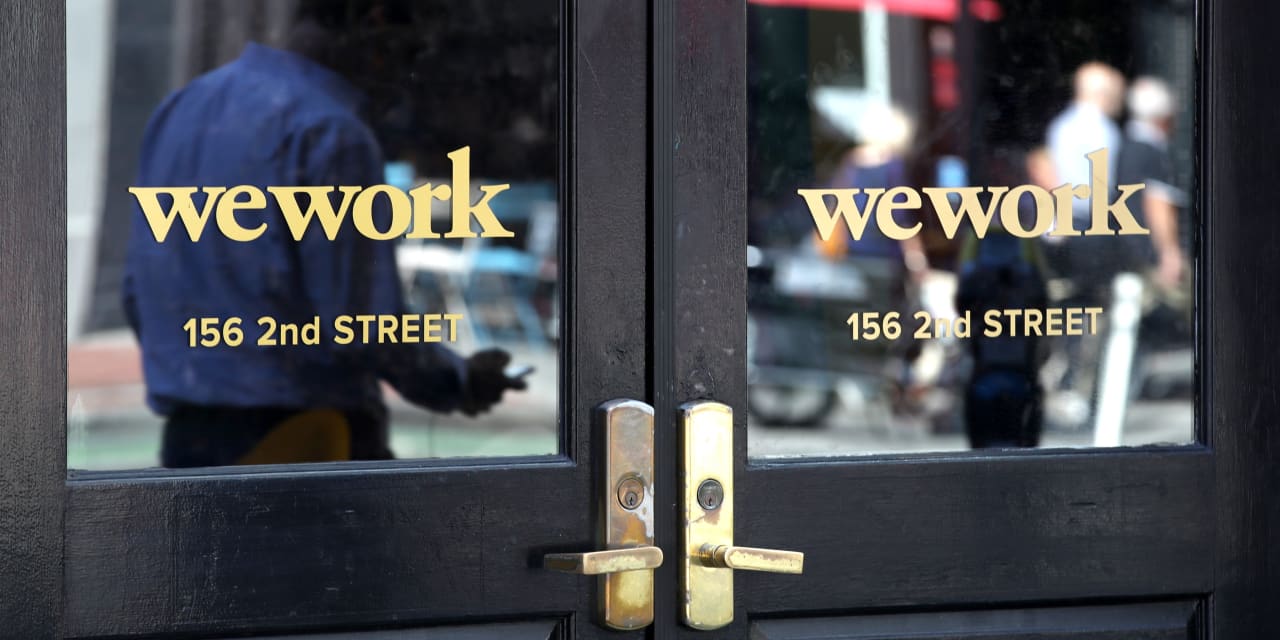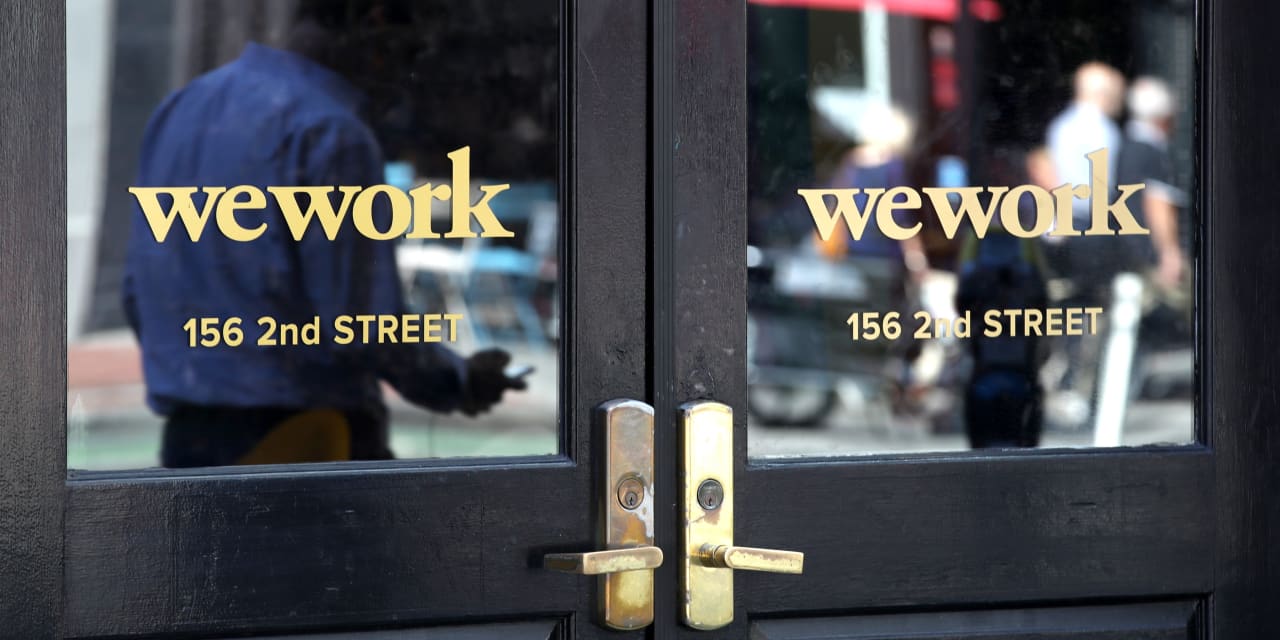 WeWork Inc. said late Monday it was skipping some interest payments so it can discuss its options with its lenders and preserve some of its liquidity.
All told, the payments consist of about $37.3 million in cash and $57.9 million in debt, each due Monday, the company said in a filing with securities regulators. WeWork WE, -1.99%, which provides co-working spaces, has a 30-day grace period to make the interest payments.
WeWork shares slid 1.7% in the extended session Monday after ending the regular trading day down 2%.
WeWork has the liquidity to make the payments and "may in the future decide to do so," it said in the filing. But entering the grace period is intended "to allow discussions with certain stakeholders in the company's capital structure to commence, while also enhancing liquidity as the company continues to take action to implement its strategic plan," it said.
"As part of this strategic plan, the company is focused on rationalizing its real estate footprint and improving its capital structure," WeWork said.
WeWork in August said there was "substantial doubt" about its ability to remain in business. After that disclosure, its stock plunged 24%. WeWork lost $397 million in the second quarter and had $680 million of liquidity at the time.
Shares of WeWork have lost 95% so far this year, contrasting with an advance of around 12% for the S&P 500 index SPX.
Read this on market watch