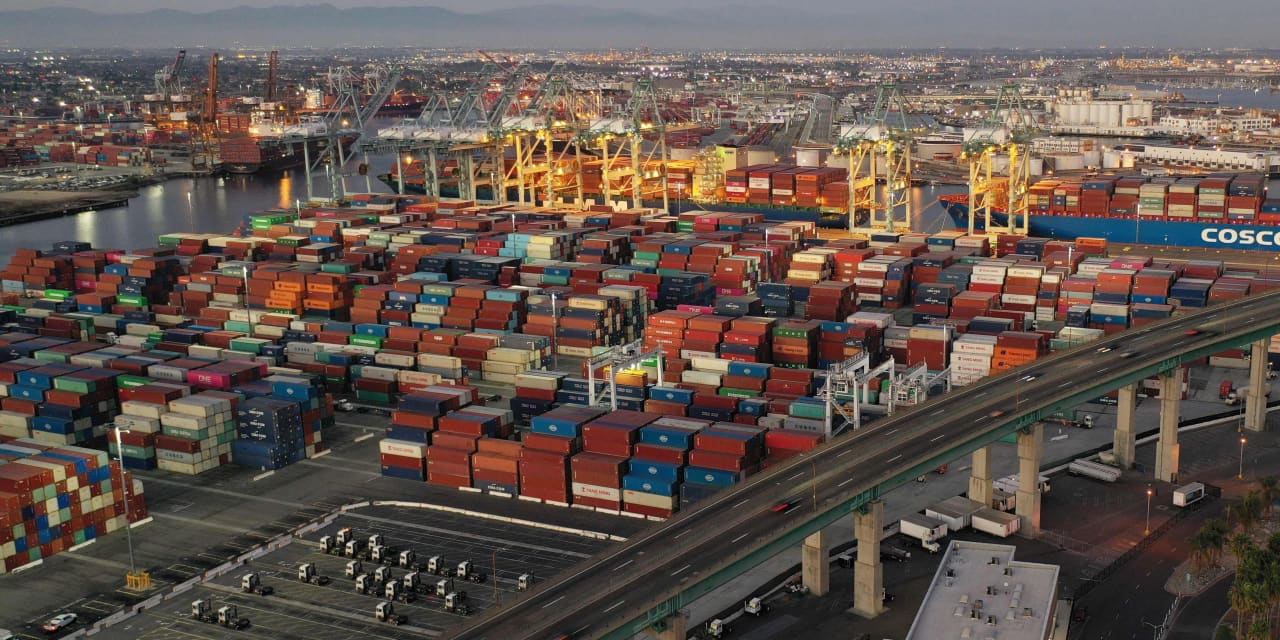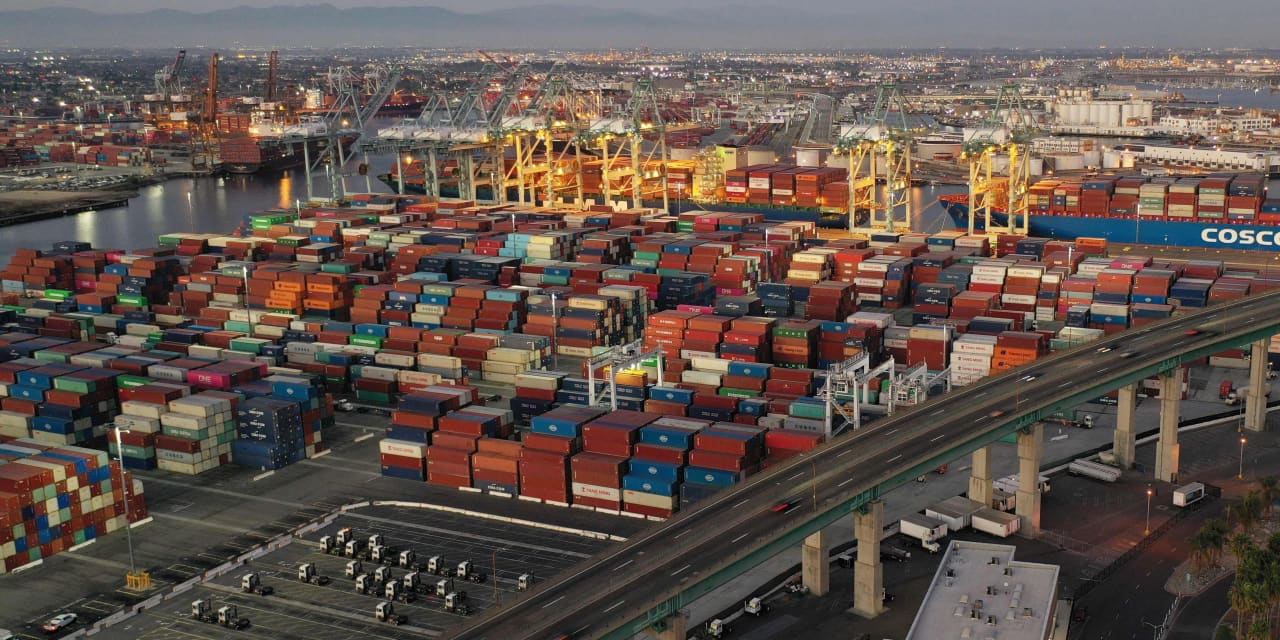 Union dockworkers at West Coast ports on Friday were accused by their employers of engaging in "concerted and disruptive work actions," moves that threatened operations at some of the nation's largest import hubs.
The dockworkers' union, the International Longshore & Warehouse Union, "is staging concerted and disruptive work actions that have effectively shut down operations at some marine terminals at the Ports of Los Angeles and Long Beach," the Pacific Maritime Association, the group that represents the terminal operators at those ports, said in a tweet on Friday.
"The Union is also staging similar work actions that have shut down or severely impacted terminal operations at the Ports of Oakland, Tacoma, Seattle and Hueneme," the group continued.
The remarks came as both the union and the terminal operators remain locked in negotiations over a new contract. The Pacific Maritime Association declined to provide additional information. A similar, brief shutdown at the ports of Los Angeles and Long Beach occurred in April.
The Journal of Commerce reported that negotiations on Thursday stalled over wages. The previous agreement between the union and the terminal operators expired on July 1. Talks started in May of 2022.
ILWU International President Willie Adams, in a statement on Friday, said that "Any reports that negotiations have broken down are false. We are getting there but it's important to understand that West Coast dockworkers kept the economy going during the pandemic and lost their lives doing so."
"We aren't going to settle for an economic package that doesn't recognize the heroic efforts and personal sacrifices of the ILWU workforce that lifted the shipping industry to record profits," he continued.
Earlier in the day, ILWU Local 13, the division of the union that represents workers on the ports of Los Angeles and Long Beach, said in a statement that "the rank-and-file membership of the Southern California ILWU has taken it upon themselves to voice their displeasure with the ocean carriers' and terminal operators' position."
"However, cargo operations in the ports continue as longshore workers remain on the job to move the nation's cargo, as they have done valiantly for decades," the statement continued.
The union, in that statement, said that 43 ILWU members died due to COVID-19, as they worked through the pandemic to unload goods amid an online shopping boom that strained the nation's ports, warehouses and rail yards through 2021 and 2022.
Shipping prices surged over that time, as ports backed up with container ships. Profits for the container-liner and broader ocean-shipping industry boomed in the process.
Elsewhere along the nation's transportation network, union rail workers last year threatened to strike over what they said were insufficient sick-time benefits and other protections. President Biden signed a bill that prevented such a strike, although rail operators were still working out agreements with rail-worker unions through this year.
Read this on market watch